Manchester Commercial Tree Contractors
Whether you're a private landowner with a modest plot of land that you want cleared or a builder who has a sizeable plot of land that you want cleared to start a new building job our tree service specialists will offer a complete site clearance solution for you.
Our staff has been carrying out a comprehensive spectrum of site clearance obligations across Manchester for many years and come with a wide range of knowledge. Our comprehensive range of plant & machinery enables us to deal with any project from small-scale individual clients to large-scale business arrangements.
Our specialist machinery like flail, stump grinder, tub grinders, shredder and mulcher are utilised for safety, efficiency and speed, plus expert pruning and felling is carried out by our professional tree surgeons who are experienced in site clearance in difficult situations.
Land Clearance And Tree Clearance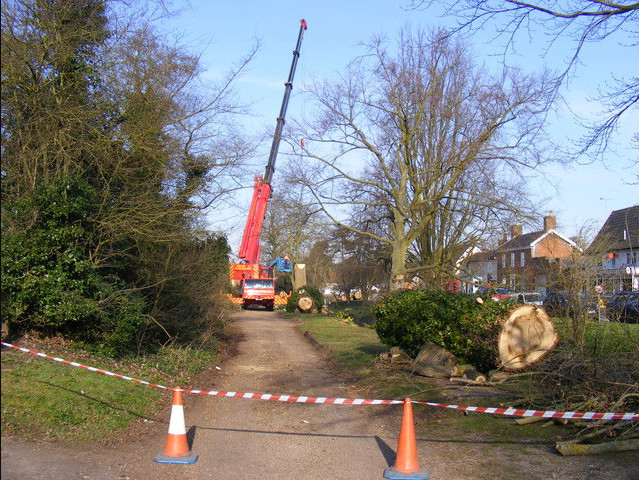 Our team have worked alongside a wide variety of clients who require tree clearance and land clearance services. Everything from residential properties who might want to clear their land for a building project, such as a new driveway or want their garden cleared to large-scale commercial contracts like clearing land for shopping centres, leisure centres, building developers, golf clubs etc. No matter what your tree clearing or land clearing needs you can count on our staff for dependability, safe working and capable machinery for the project in hand.
Tree Protection Orders (TPO's) And Tree Conservation Orders
In the UK a large number of trees are protected. Trees that have a trunk size upwards of 75mm at a trunk height of 1.5 metres are more than likely to be included under the extensive conservation area cover. Trees will need to be checked to see whether or not they are subject to a Tree Preservation Order (TPO) or if they lie in a Conservation Area by talking to your local authority prior to organising any tasks. Our team can help you with the inspections and applications for work. Our staff are all completely trained to NPTC (National Proficiency Test Council) and CSCS, (Construction Skills Certification Scheme) plus always comply fully with LOLER, PUWER, RIDDOR and COSH regulations. They are also equipped to efficiently and carefully take down trees of any size. Our site clearance services include:
Clearing vegetation
Tree felling and tree removal Stump removal
Green waste removal
Woodland monitoring
Liaising with local authorities
Contact Us Today For A Free No Obligation Quotation